virtual museum of contemporary art tbilisi [1984-1994]
museum of contemporary art tbilisi is a virtual experience which presents collection of artworks from 1984-1994. museum is placed in building of soviet univermagh tbilisi – which was demolished years ago. most of the artworks showcased in museum are in the private collections.
https://simmer.io/@sadarismelia/virtualmuseumtbilisi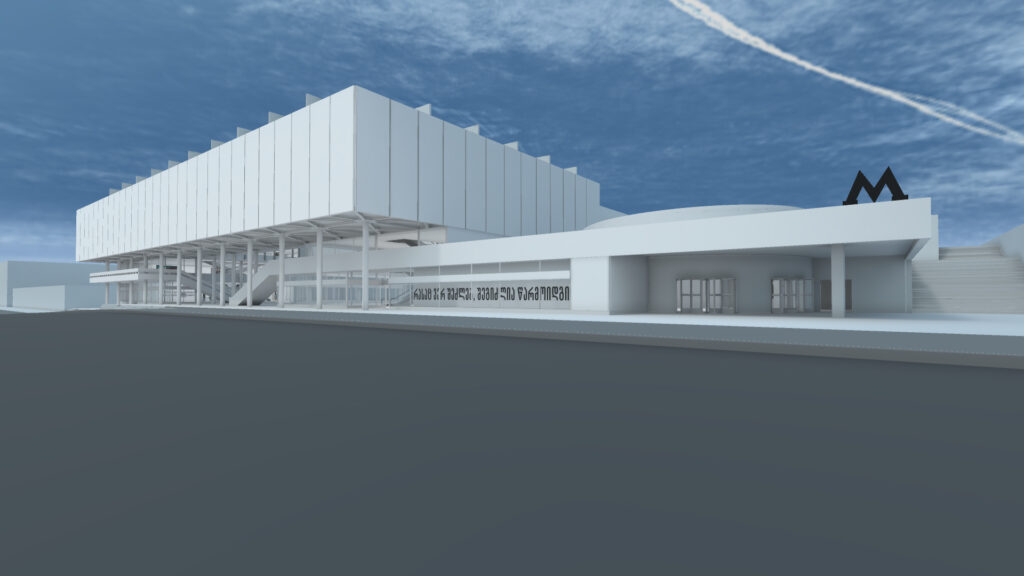 face to face - oral stories told by victims of soviet repressions
face to face is a exhibition initiated by SOVLAB (organisation working on the research of soviet past in georgia). due to pandemic  exhibition was developed on video game platform.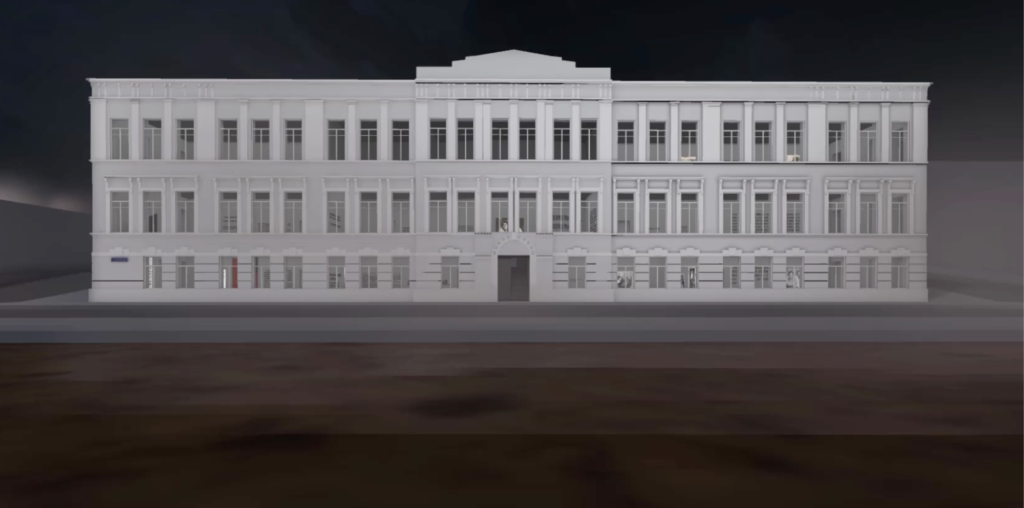 tbilisi online biennale home alone is the series of digital interventions,  exhibitions, talks and residencies that emerges in various digital zones to place questions. 
the main goal of the biennale is to bring art into digital reality of everyday life and to search for different ways of sharing works and ideas.
festival of words is a platform of words where new texts are created around chosen topic and presented on and off the page.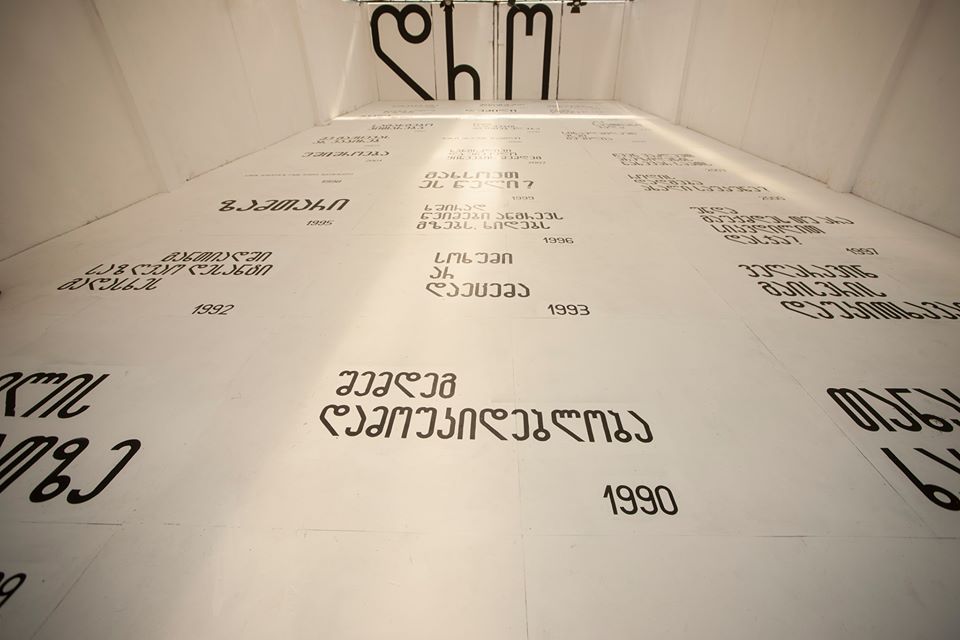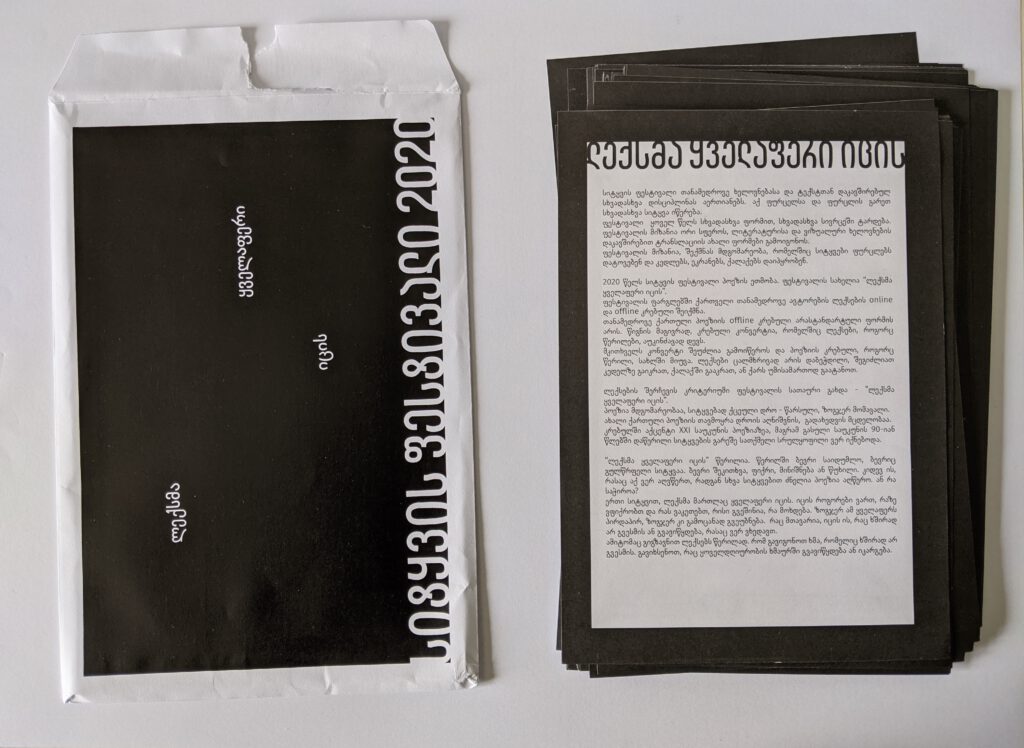 in 2019 topic of the festival was "frequently asked questions: time". each participant of the residency had to choose a particular year (1989-2019) and write a text about it. after the residency art book has been published and the exhibition of words was orginised in Garikula contemporary art center. 
in 2020 festival of words "poem knows everything" was dedicated to poetry. poems of contemporary georgian authors were collected and printed in a format of envelope. readers could order the envelope and poetry was delivered to their homes. one of the main goals of the project is to find different ways for spreading words.
the museum of contemporary art – tbilisi is a museum on move – the museum on call that tells various stories with the photo and video documentation of the previously selected works. founders of the museum deliver folders full of history to any location. museum guides you in contemporary art of georgia and discusses different social and political issues through contemporary art.