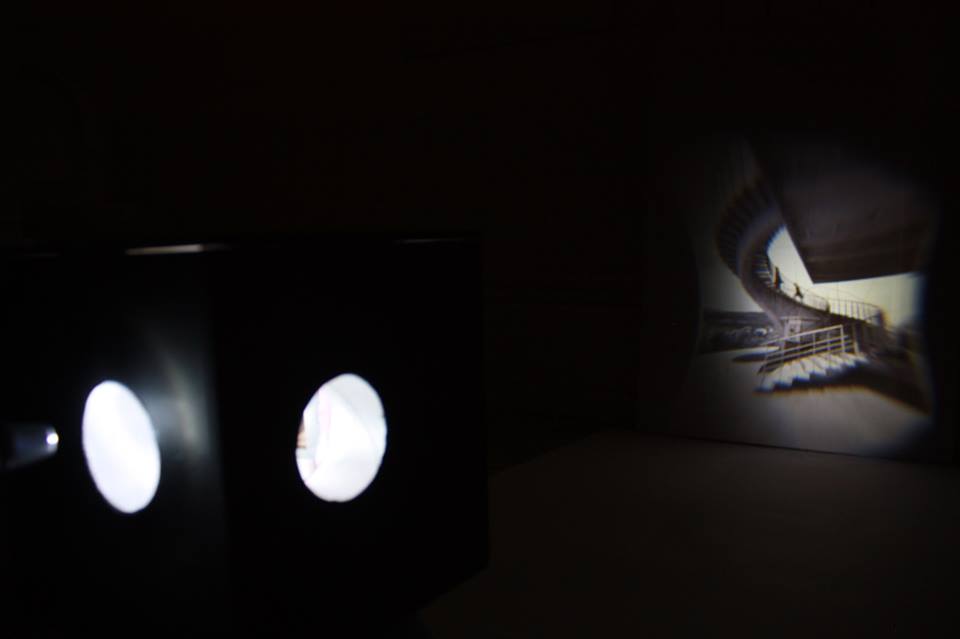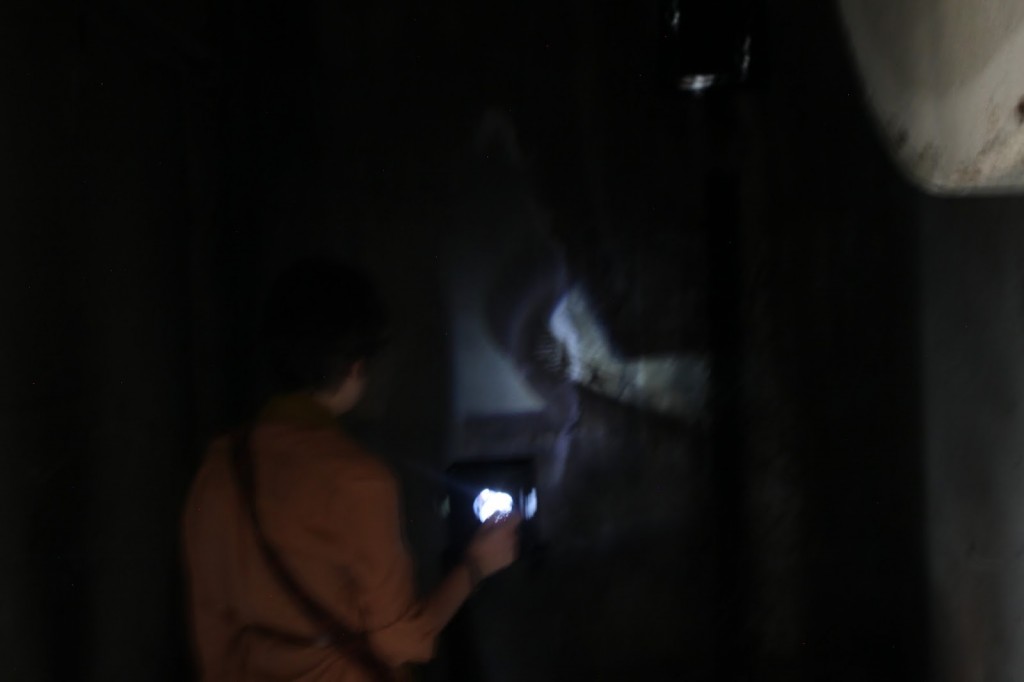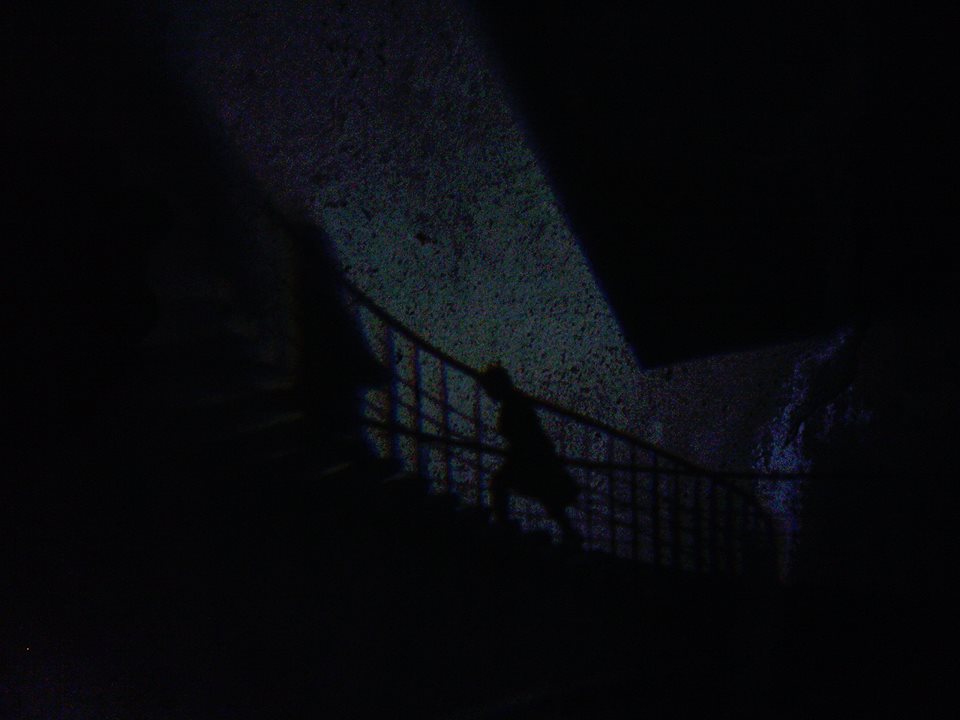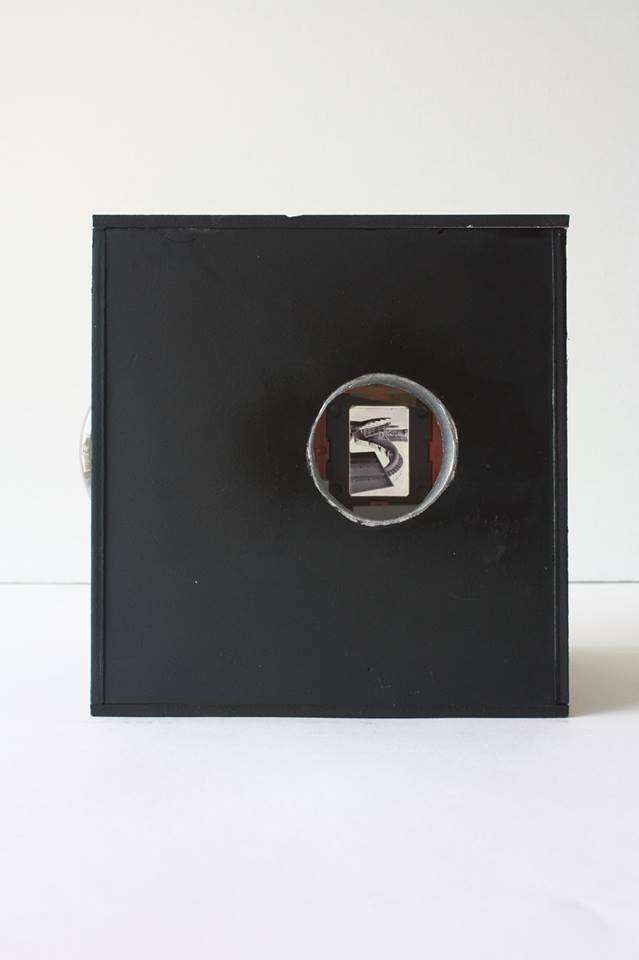 Possibilities. Station N 2.
Tbilisi, GeorgiaBlack Box is a Projection from self – made projector.
The work was made for the project Possibilities.Station N 2.
As cable car station building is not connected to electricity source for years, in two dark rooms of the building, visitors had possibility to view works only with the torch-lights which they could find at the entrance.
In one of the rooms visitors could see work by Those Two – "Black Box".
Black Box is self – made projector with the only existing 2 old photos of the building found in archive, all other photos, architectural plans and documentation has been lost. . Work is interactive in a way – if the torch – light is not aimed directly to the hole of "Black Box" – nothing is visible.